Everybody has been waiting for it but finally it is done, the official presentation of the new Augusta showcase. The presentation took place on the incomparable frame of Meat Attraction, the exhibition about the meat sector, that was made inside the IFEMA (Madrid). It was such an anticipated exhibition for the sector, always eager for news.
Augusta, with technical knowledge acquired by our staff during 30 years of experience, has showed its revolutionary news on the cold industrial sector.
With a new conception of showcase, designed and produced on national territory, it also includes 2 patents on International level that achieve technological milestones without any comparison on the current market.
On one hand, the public of professional visitors were surprised by the exclusive system of glasses opening, that is patented, produced and exclusively distributed by Augusta showcases. Firstly, the system offers in its conception a total vision of the genre showed, without shadows and visual obstacles, giving more power to the colors, to the position and to the virtuosity of the retailer on his presentations. Moreover the new showcase Augusta has been designed for the comfort of the worker during the phase of gender positioning, glass cleaning and gender withdrawal.
Consequently the evolution presented for Augusta showcases and the exclusive patented system of glass opening had everybody surprised and became one of the major attraction of the stand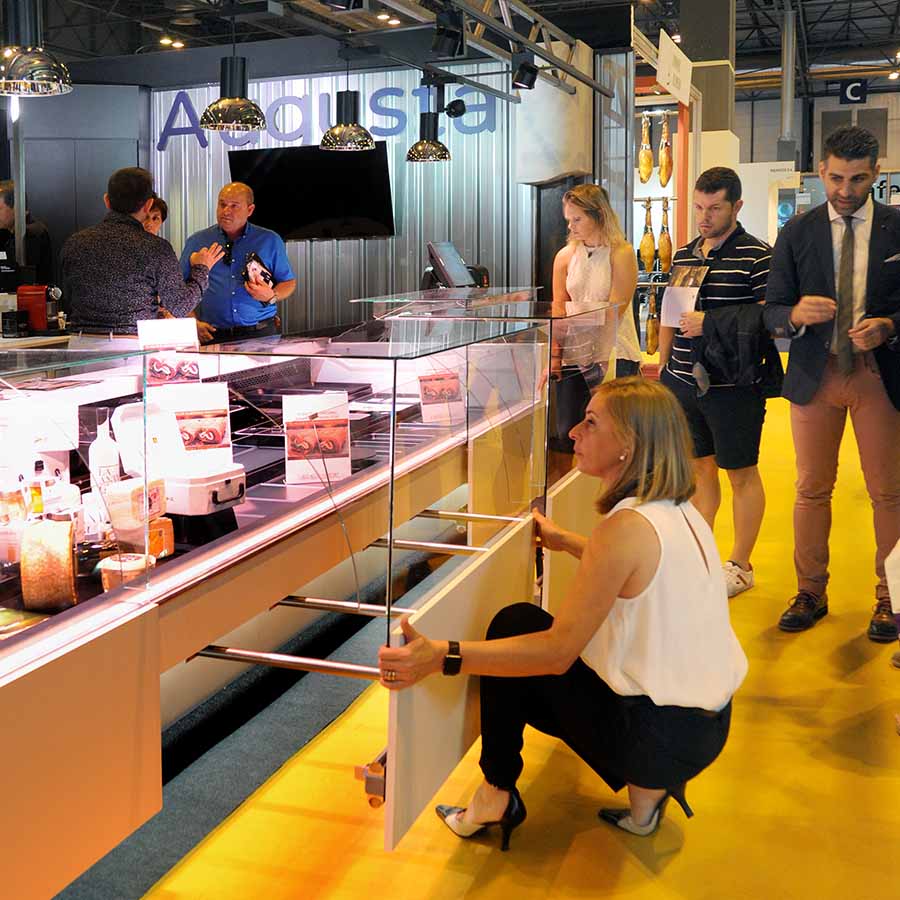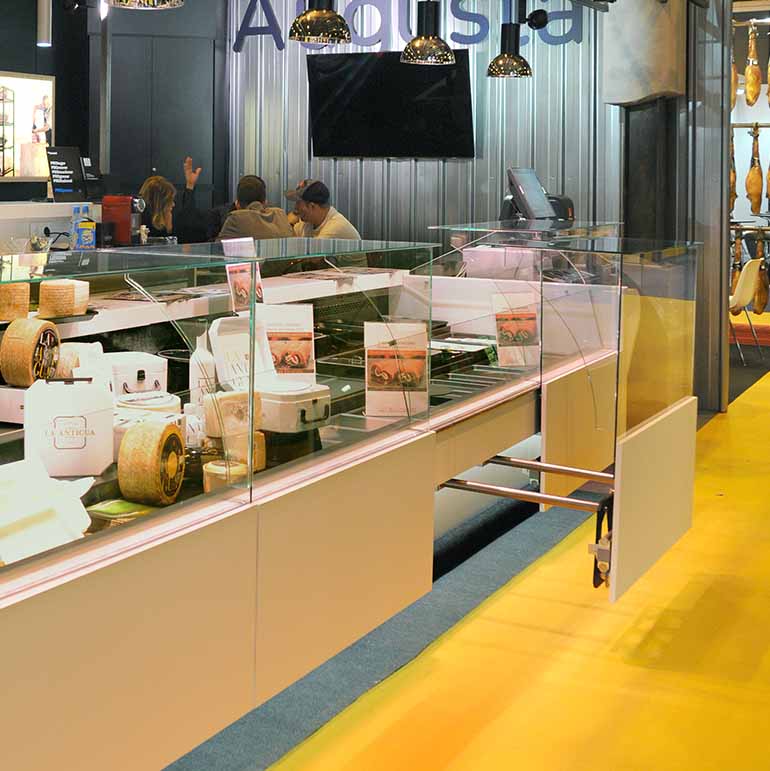 Technology of new Augusta showcase
Another great piece of news introduced about the new Augusta showcase was the technological one.
Our showcases were built according to the technical studies that gave us the world patent and furthermore they are the ones who can guarantee the homogeneity of the temperatures on the entire surface of product exposure, an indispensable condition for its good conservation.